General Assembly
Five reasons to organise your hybrid General Assembly with the M.A.I.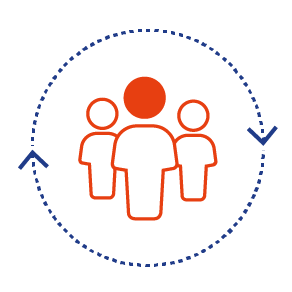 1. Since December 20, the Belgian companies and associations Code enables by law the organisation of virtual General Assemblies for non-profit organisations and international associations.
2. The MAI, in collaboration with its partners, can help you meet all the legal requirements for your General Assembly (the quorum, the identification of the members, the active participation of the members to the meeting, the exercise of the voting rights, etc).
3. We have the technical tools and know-how to help you organise a covid-proof meeting thanks to our state-of-the-art live streaming & video conference equipment.
4.We can provide spacious meeting rooms to accommodate all those required to physically attend the meeting.
5.And last but not least, we can organise a multilingual General Assembly with simultaneous interpretation system.
Need more information? Contact us at mai@mai.be
We are looking forward to welcoming you back at the M.A.I. and assist you in the organisation of your future events and meetings. 
The M.A.I team